Great Value Bike Insurance
We have worked with Rampdale Insurance for quite some time, they have been specialising in motorcycle insurance in excess of twenty years and are acknowledged as the market leaders in the 50/125cc market.

Rampdale, the UK's Leading Import Bike and Scooter Insurance brokers.
If you're looking for great value bike insurance, look no further. Get your quote now online and see how much you could save. To get an online insurance quote please click the quote button below or log onto one of the following Rampdale websites.

Bikesure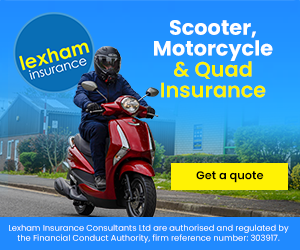 Lexham